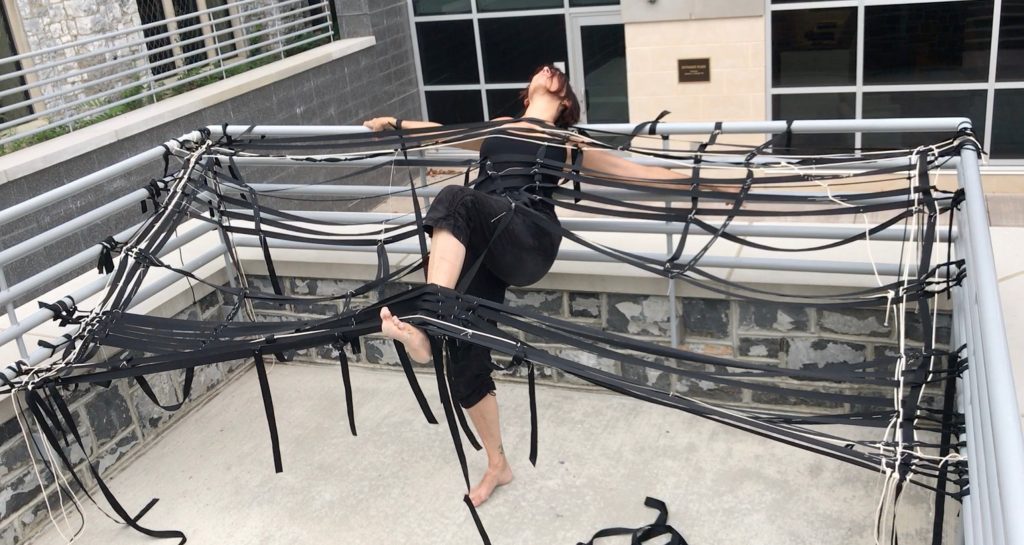 Moving Voices, (excerpts)Asheville Art Museum on June 2, 2017. Multi-media trio work, video projection, movement and voice interview soundtrack. Response to the Amplifier Foundation's Hear Our Voice traveling exhibit of artwork from the Women's March.
Fragments,Fragments of Frankenstein, Asheville School May 2016. Video for installation as part of full length adaption of Mary Shelley's Frankenstein.
Shadow House, a trace of remembrance. Asheville Fringe Arts Festival, January 28,29, 30th, 2017. Multi-media solo work, projections, installation,  "Pushing the Boundaries Between Time and Space" Award
Task at Hand, Black Mountain College Museum + Arts Center, December 3, 2016. Mini-documentary of the process and performance, HappenChance
Dis-card, Asheville Fringe Arts Festival January 2015, The Grove Arcade
Collaborative site-specific work, public space, original music
Mapping the Heart, (excerpt from full concert)She Loves Me, She Loves Me Not February 14, 2011, The Masonic Temple. Original music and dance collaboration, 6 musicians, 6 dancers, and visual artist.