Artist Statement:
I move within art as a way to respond to social issues, literature, personal stories, and to create or re-create spaces with both an aesthetic and experiential intention. Interdisciplinary process and performance are a place from which I research, observe, ask, and reply to questions about the way we relate to one another and the world. My experience as a choreographer, performer, and educator, has led me to dig into different disciplines as a way to deepen my creative practice and move beyond the boundaries that define static presence or labels.
I enhance my aesthetic and conceptual choices through the diversity found in collaboration with trained and untrained movers, visual artists, writers, actors, musicians and other community members. I also invest in designing my own costumes, lighting, video, and installations as a way to deepen my work. The architecture, the history, and the emotional character of a space serve as a rich source of inspiration for my site-specific and immersive experiences. My choreographic research also dives into literature and personal narratives to develop original movement adaptations and explorations.
Art is both a lens through which I explore social concerns and a mechanism for community engagement and activism. I craft work that offers agency to the performers and audience through structured options to engage and question the role of observer, participant, or performer. Facilitation of creative process is fundamental to my work and acts as a tool to uncover and discover our unique movement voice. The voice can take many forms, and for me, the body serves as the pathway to excavate and share our voice in order to be heard. I see art as a way to build relationships, value our diversity, and invite all communities to move into conversations of discovery and to open the creative possibilities within us all.
Kathleen Meyers Leiner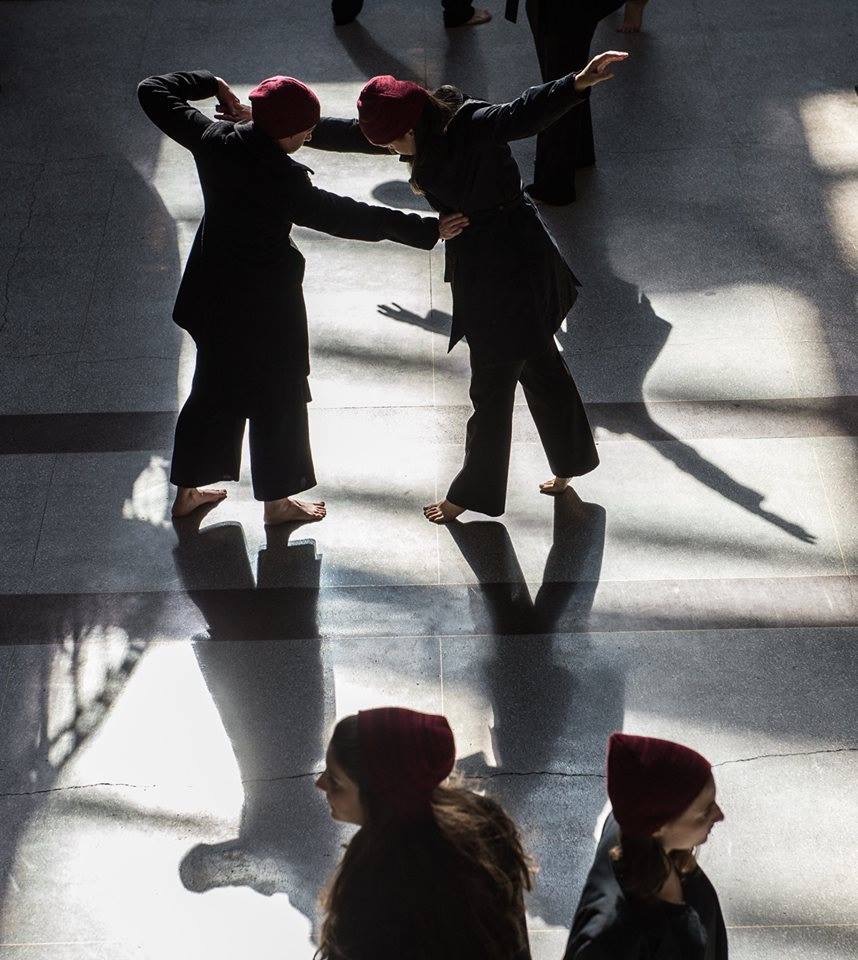 Kathleen Meyers Leiner has been teaching, performing and creating dance for universities, national and international festivals, museums, non-profit organizations, private, and public schools for over 35 years. Kathy draws inspiration from literature, social issues, and personal stories to develop workshops, performances and participatory events. She brings visual artists, writers, musicians, dancers, and educators, of a variety of disciplines, into collaborative conversations which explore process through structured questions and ongoing research. Currently, Kathy co-teaches a seminar course on Black Mountain College, is the Dance Program Director, Graham Theater Manager, and Chair of Fine Arts at the Asheville School. Kathy holds a Master of Fine Arts in Interdisciplinary Arts: Choreography & Visual Arts from Wilson College and a Bachelor of Fine Arts in Dance Performance and Choreography from Towson State University. She continues to grow as an educator and artist through her in-depth research of Black Mountain College and other interdisciplinary models to discover ways to engage community with interdisciplinary art
To request a curricula vitae please email- leinerk@ashevilleschool.org